Urban Studies Program Events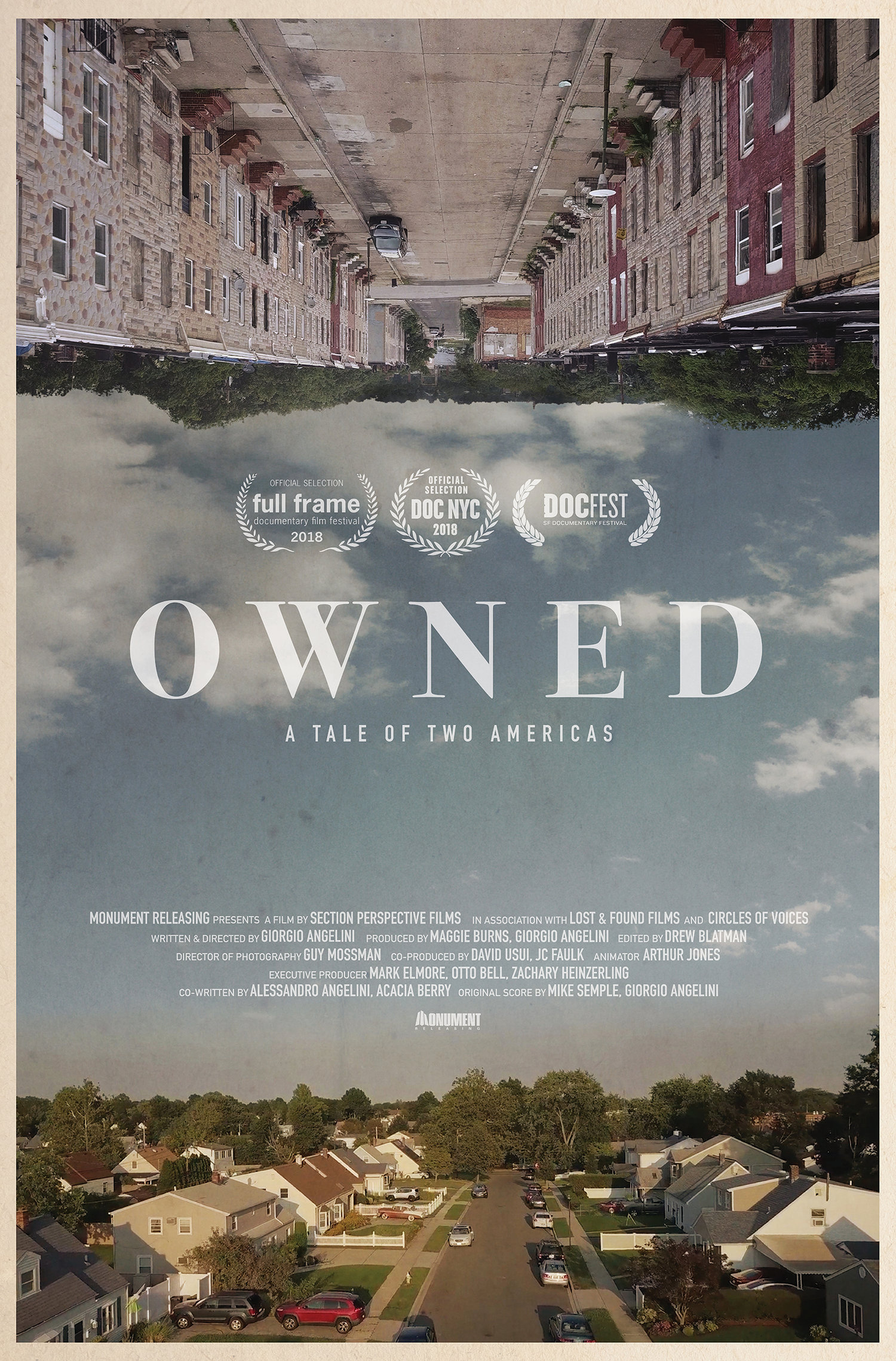 The United States' postwar housing policy created the world's largest middle class. It also set America on two divergent paths -- one of imagined wealth, propped up by speculation and endless booms and busts, and the other in systematically defunded, segregated communities, where "the American dream" feels hopelessly out of reach.
Owned is a fever dream vision into the dark history behind the US housing economy. Tracking its overtly racist beginnings and its unbridled commoditization, the film exposes a foundational story that few Americans understand as their own.
Through the stories of a retired New York City cop, an eccentric Orange County realtor, and an aspiring real estate developer in Baltimore, Owned explores the promise of US housing policies, the systematic oppression in many of America's "chocolate cities," and the communities that these systems have created. The film suggests that ultimately, these communities have more in common than they might expect.
See trailer and more about the film here.
Screening on the Barnard Campus: OCTOBER 16 | 7 PM | 328 Milbank Hall.
This event is free and open to Barnard and Columbia students, faculty and staff.
October 29, 2019 at 6:00 PM in the Diana Center, Barnard College Campus.
Please join us for our Spring 2020 informational meeting, where we will give a general overview of the courses being offered next term, answer questions about our curricular requirements, and discuss the unique opportunities that the Barnard–Columbia Urban Studies program has to offer.
All Urban Studies majors, faculty members, and prospective students are invited to attend.
Pizza and drinks will be served.